---
Around Town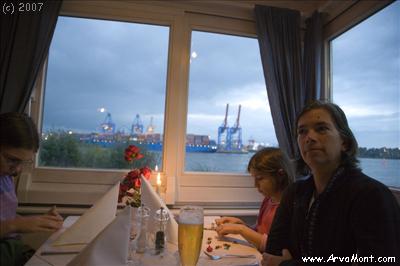 Watching the unloading of a ship over dinner at a restaurant on Övelgönne.

Hamburg, wet Hamburg. Some things never change! My favorite path in the Hirschpark in Blankenese.
---
At the International School Hamburg 50th Anniversary
This is the school I attended just a few years ago. It looked a little different then, as did the neighborhood. And there is almost no one left there whom I know. But lots of people I know came back for the party! Unfortunately, I was not very good about getting photos. Here are the few I took.
So was Peter. And Jakob, Brent, Jens, Frauke, David and Paul!
If you were there and have posted pictures, please let me know and I will add a link here. If you have pictures and you would like me to post them, email me! If you wish you had been here, or you went to school at ISH and are lurking, please send me an email just to say hi!
---
A Side Trip to Lübeck
We visited a friend in Lübeck, who gave us a tour. This was the most powerful city in northern Europe in the middle ages, the Venice of the north. And the architecture of the old town shows it!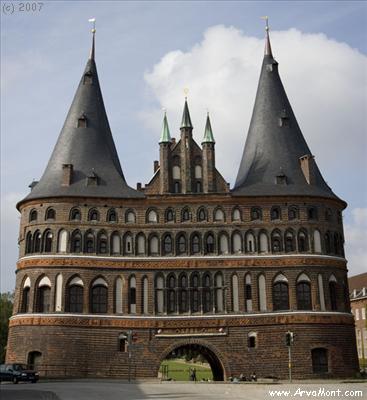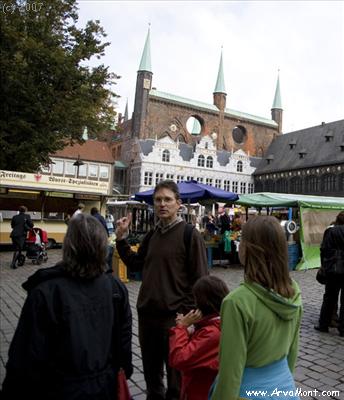 There is Thomas the tour guide! Thanks Thomas!
These bells fell as a result of a fire started by a bomb during WWII. And here they shall remain!
This is an assisted living facility. While it began as a church, it became secular and has been operated by the city since 1517. Originally, the hall was just filled with beds. Then these little cubicles were built in 1820 to provide more privacy for the residents.
---
At the Zoo - Hagenbecks Tierpark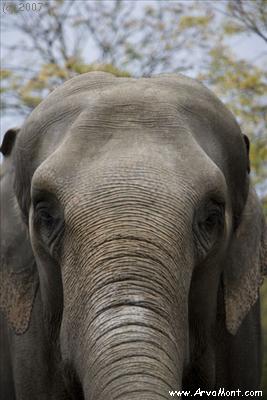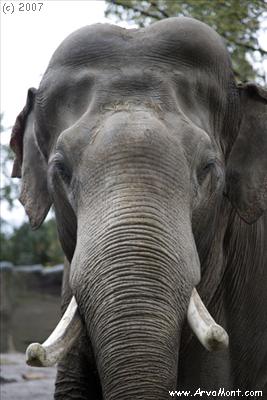 The male (right) and a female Asian elephant.
Fun with feeding - the zoo sells bags of animal friendly snacks. The kids had a blast, and the elephants didn't mind either.
Other fun zoo photos
Crowned crane Common triceratop African Savannah (it's actually 3 separate enclosures)
---
Miniature World
From here it is off the Italy on the Autozug - the car train.