The Dinosaur Dig Lecture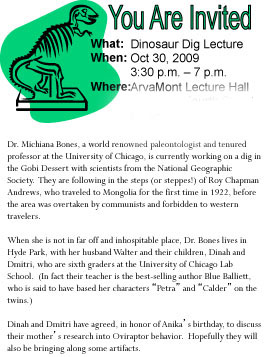 Dr. Michiana Bones, a world renowned paleontologist and a tenured professor at the University of Chicago, is currently working on a dig in the Gobi Dessert with scientists from the American Museum of Natural History and the National Geographic Society. They are following in the steps (or steppes!) of Roy Chapman Andrews, who traveled to this area for the first time in 1922, before the area was overtaken by communists and forbidden to western travelers. When she is not in far off and inhospitable places, Dr. Bones lives in Hyde Park, with her husband Walter and their children, Dinah and Dmitri, who are sixth graders at the University of Chicago Lab School. In fact their teacher is Blue Balliett and some people say that she based her character "Petra" in her best selling series on Dinah!
Dr. Bones and her team have recently made a great discovery, rumor has it they have found several new dinosaurs! We have invited Dinah and Dmetri to our house to tell us what they know about their mother's big find. They have also brought a few things for "Show and Tell," which their mother had shipped to them and has asked them to turn over to the Field Museum. Actually, the Field Museum representative lives nearby and will be stopping by to pick up the find from our house this evening at 6 p.m.
How do you get to the dig site? You fly to Ulaanbaatar where you buy lots of supplies and hire a local Mongolian crew and several trucks and jeeps and then you head out across the desert towards Dalandzadgad and hope you recognize your site when you get close to it.
Dmetri and Dinah arrived here a little before 3 p.m. and helped us get things set up. We ran a quick errand and when we got back, they had left us this note. So I guess we will have to find other entertainment for Anika's birthday party. Actually,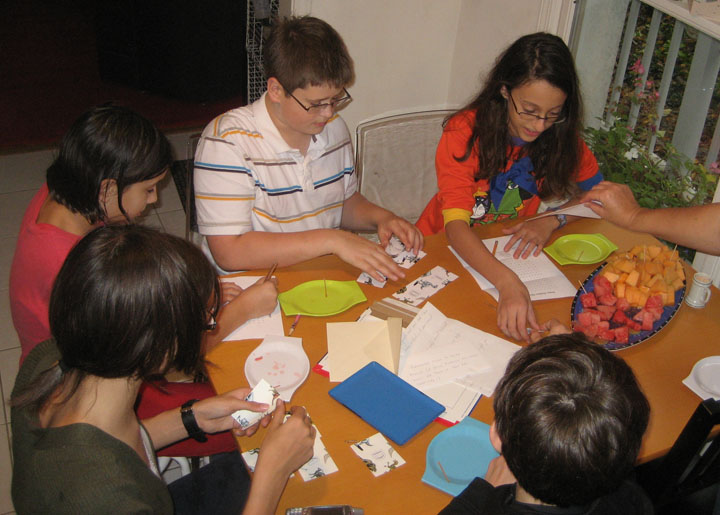 you'd better find the things that Dmitri and Dinah hid all over town so they wouldn't fall into the wrong hands, but where could they be?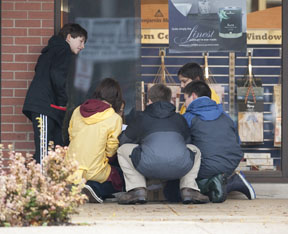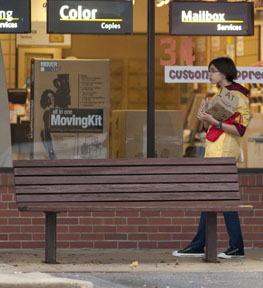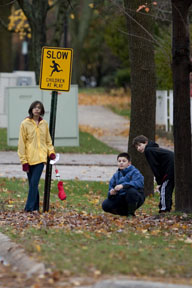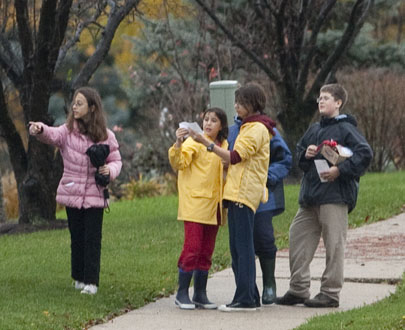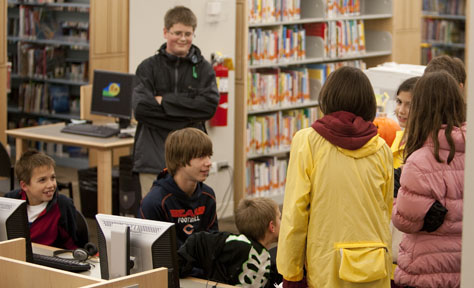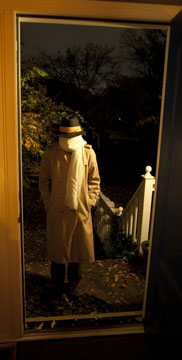 The Field Museum representative was a little late, thankfully. The turnover was accomplished successfully.
It must be time for dinner!