When I woke up my 1st day at Meteora, I was greeted by a low overcast and light rain. Not one to be easily discouraged when there are photographic subjects nearby, I hopped into the car and started driving up the hills...into solid cloud. Okay, maybe this wasn't going to be a very photographic day. Visibility was a couple hundred feet at best!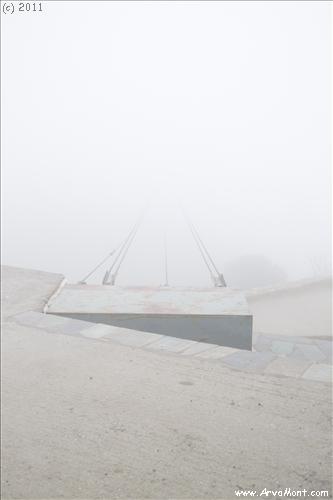 My vista on day 1 at Monastery Agia Triada.
(I wondered where the cables went)
Luckily for me, I had planned to spend 2 nights at Meteora, so I crossed my fingers and hoped for some of the weather to lift. And headed into town for some errands and lunch.