Practice reading and writing your Chinese characters anytime, anywhere.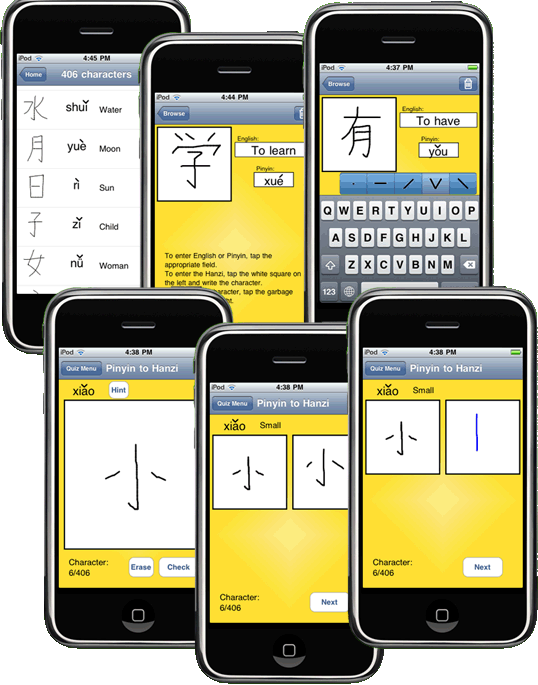 Learning Mandarin Chinese? Now you can review and practice writing your Chinese characters any time, anywhere!
Enter your own characters, so you can personalize your vocabulary.

Each character contains Hanzi, Pinyin, and a definition, so you can focus your learning on the aspects important to you.

NOTE: this app DOES NOT come preloaded with characters.

Quiz yourself on the characters you've entered: prompted by either the definition or the Pinyin, write the character, and then compare it with the Hanzi defined with the character.

Browse and edit the characters you've entered, so you can update translations as you learn more about the language.

Save your quiz state and resume it later (this becomes particularly useful as your vocabulary increases).
Hanzi Flash will allow you to take ownership of your learning of Mandarin Chinese.
I use this program in my own studies, so any suggestions for improvements are welcome.
To purchase, visit the iTunes App Store.

If you have questions or comments, please contact us at: hanziflash at arvamont dot com
Back to the ArvaMont App Dev Homepage
© 2010 - Natasha D. Arvanitis