Bridge Scorepad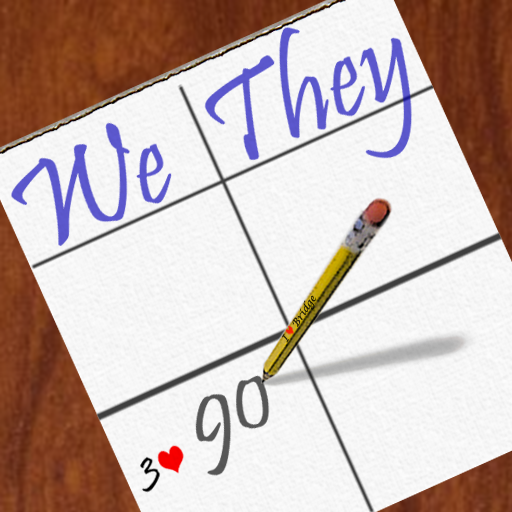 For the iPad, iPhone and iPod touch
Designed and built to run natively on both the iPad and iPhone / iPod touch.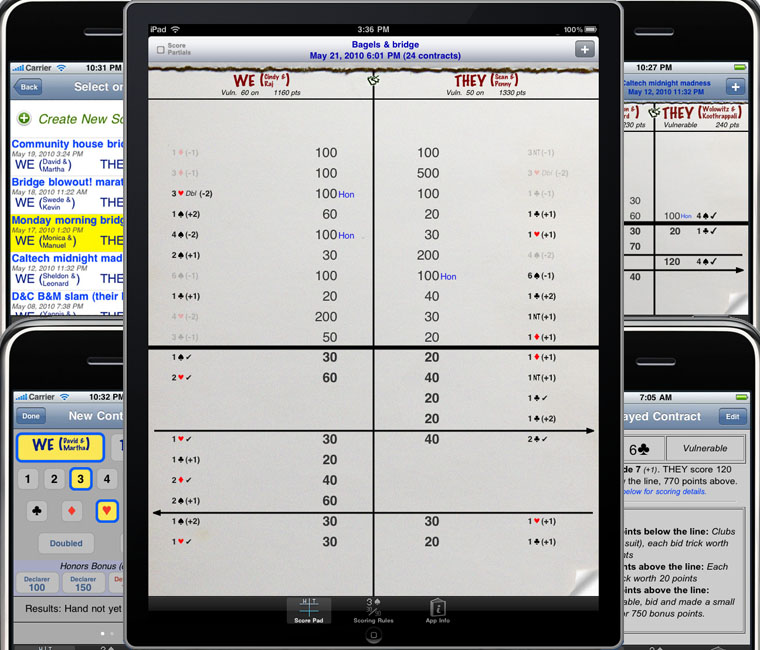 Take the busy-work out of scoring contract bridge and let your iPhone/iPad do it for you. Whether you are a veteran bridge player or someone who's just getting into the game, the Bridge Scorepad can help you better enjoy the game and enhance your understanding of the nuances of scoring.
The Bridge Scorepad features:

The familiar look of a traditional scoresheet with a graphical notation of the contract and results.
See at a glance who's vulnerable, who has game legs on and each team's total scores.
Tap on a contract entry in the scoresheet to view a detailed explanation of the scoring. (You can also edit the details of a previously played contract.)
Play multiple rubbers in one scoresheet, or create a new scoresheet for each rubber.
Optionally personalize a scoresheet with player names and a scoresheet description.
Fast and easy entry of contracts and results. You can enter the contract & results together, or specify the contract and then come back to score it after it's played (in such cases, the scoresheet highlights the active contract until it is scored).
Score partial games and rubbers as required.
Includes a reference copy of the standard rules for scoring contract bridge (impress your friends by noting that these scoring rules are based on the 2004 International Laws of Contract Bridge).
A separate scoring calculator is provided (on the 'backside' of the scoring rules) that lets you score specific situations - use it to score a hand or simply to better understand the nuances of contract bridge scoring. The scoring calculator can be used separately from a scoresheet.
(Here's a scoring trivia question...which is worth more: (a) 1 spade redoubled, vulnerable, making 7, or (b) bidding and making a grand slam in spades, redoubled and vulnerable? This question can be answered in a matter of seconds with the score calculator.)
---
To purchase, visit the iTunes App Store.

If you have questions or comments, please contact us at: bridgescorepad at arvamont dot com
We will be posting FAQs as we start to collect feedback from users - thanks for stopping by.
Back to the ArvaMont App Dev Homepage
© 2010 - Yannis S. Arvanitis